By Lina Hosking (Education Team)
About a year ago I embarked on the adventure that is the Education Team of the Da Vinci Satellite Project. Very soon I became a part of the newly established High School Team, and our task was clear: to enthuse and inspire high school students for space. We started by creating an assignment for the high school course Onderzoek & Ontwerpen (Research & Design) and saw how teams of high school students came up with solutions for monitoring forest fires from space. And then, the real work started. We decided to create a module for the Computer Science course in high school, focussed on the bit flip payload present in the Da Vinci Satellite. In cooperation with a panel of Computer Science teachers and with feedback from professors, we are now almost ready to start testing this newly developed module!
When we started the year, we started almost from scratch. While this was a challenge, it was also very rewarding. What started with a (few) brainstorm session(s) and a concept, developed into something real that will actually be used in classrooms. This is also something we want to give to next year's team. Although there is the Computer Science module to be tested and further developed, they will also start on new, to be determined projects. The possibilities are endless, from expanding the current module to setting up a national space day.
All in all, being part of the High School Team of the Da Vinci Satellite Project has been a unique and rewarding experience. I'm incredibly curious to see what the future of the education team will bring, and I am looking forward to the satellite launch!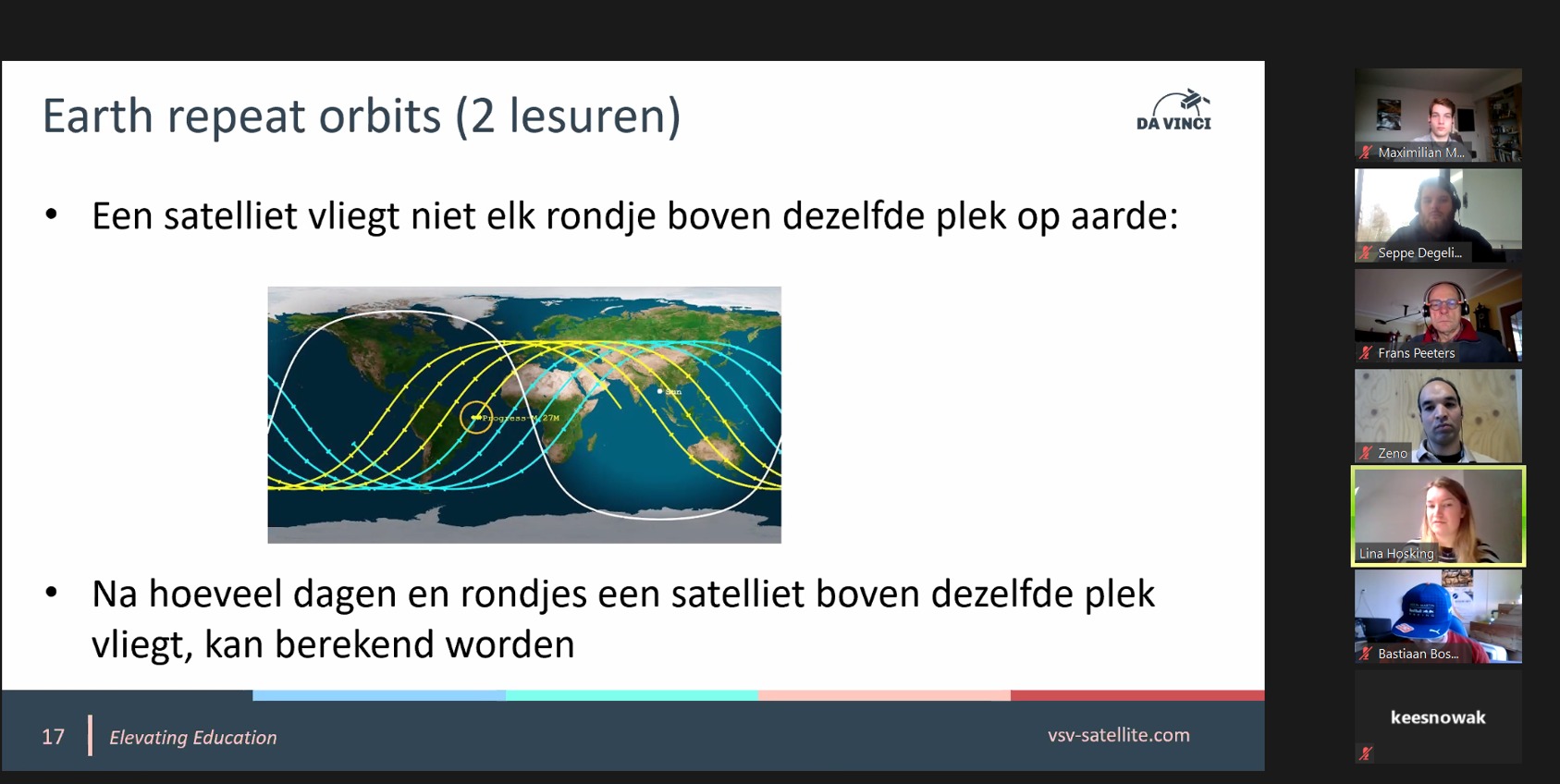 Here you can see Lina explain the concept of earth repeat orbits to computer science teachers to potentially incorporate in our educational modules.